And What does the Press Have to Say?
A Streetcar Named Desire -Jedlicka Performing Arts
"As Blanche, Kirstin Franklin gives the most respectable, consistent performance. She has command of the chosen dialect and she carries Blanche's long monologues admirably" --EDGE MEDIA
"Kirstin Franklin, who physically resembles a young Bette Midler, is superb as Blanche. She must be commended, first and foremost, for maintaning her energy throughout the two-and-a-half hour drama, for her proficiency with the southern dialect, and for a solid mastery of Blanche's endless amount of dialogue. In addition, Ms. Franklin is savvy as to how Blanche's melodramatic histrionics contrast with the naturalism displayed by the rest of the cast." --CHICAGO THEATRE REVIEW
"Directors Kirstin Franklin and Amber Robinson, along with choreographer Susan Fay and violence designer Rick Gilbert, create a stunning mural of physical theater where the action is darkly beautiful and the stage picture constantly changing." --Chicago Theatre Beat
"Co-directors Kirstin Franklin and Amber Robinson are clever in their staging" --Splash Magazine
"The combination of playwright Rhea Leman's powerful monologues and dialogues, the intense co-direction of Kirstin Franklin and Amber Robinson and overwhelming set design by Chad Eric Bergman come together with knockout performances by Gorelow and Torrence." --New City
"Directors Kirstin Franklin and Amber Robinson stage a wonderfully hard pill to swallow." --PerformInk

"Co-directed with humor and unabashed spunk and spirit by Kirstin Franklin and Amber Robinson" --Chicago Theatre Review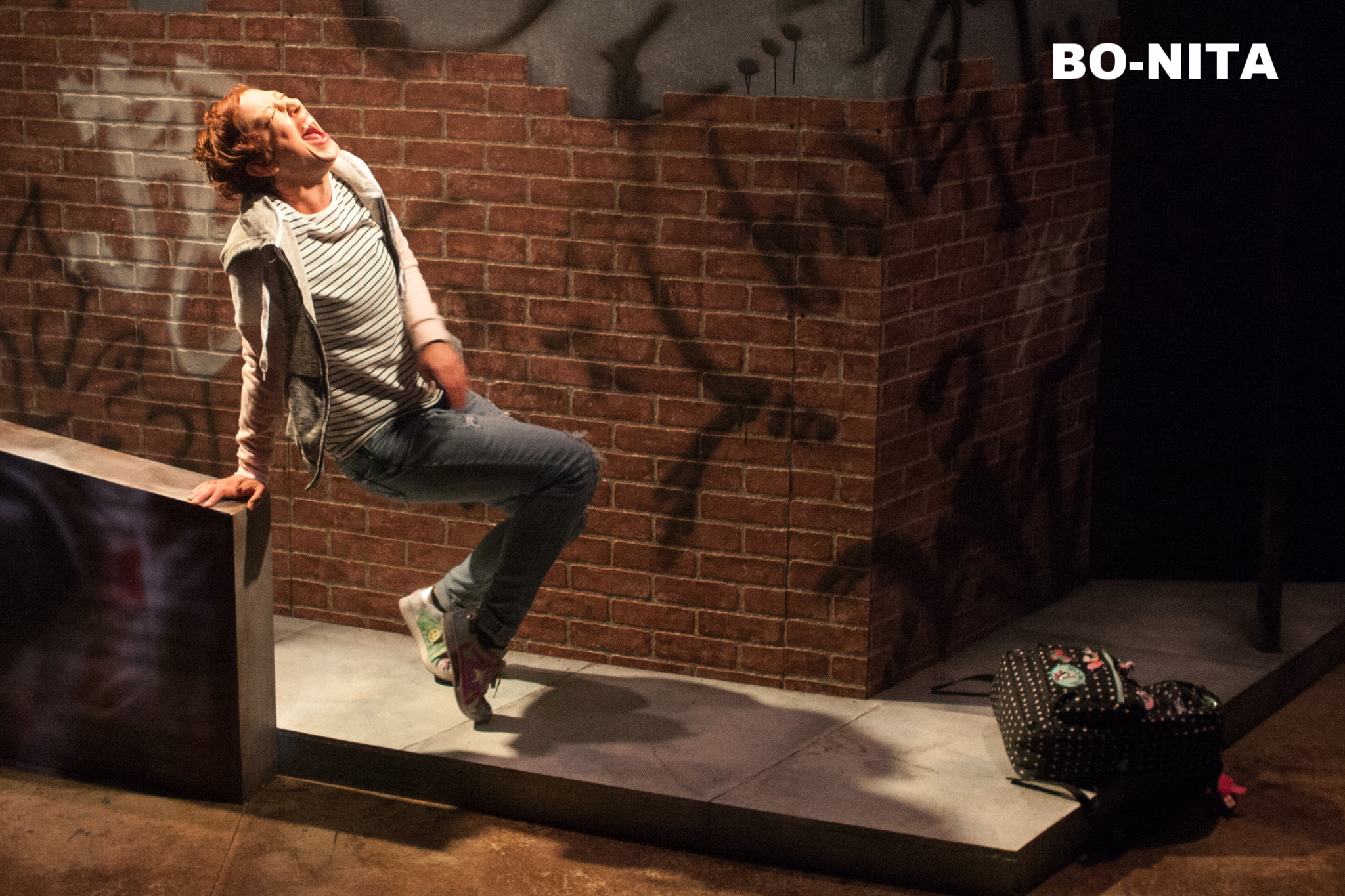 "Director Kirstin Franklin puts the pedal to the metal and gets you right into the wild ride. And then she slows down. Pell-mell rush is not her only speed. As the journey continues, Franklin constantly varies the pace and shifts the focus, so you never know what's around the next turn. Everything hinges on Weagant's kinetic, shape-shifting, fluid performance. Franklin keeps your eyes glued to her transformations."
--Sarasota Observer
"Through it all, Weagant, under the empathetic direction of Kirstin Franklin, is engaging, smart and adept at switching gears from role to role and mood to mood. Bo-Nita is a wild ride, no doubt about it, but one definitely worth taking." --Sarasota Magazine
"I'm not sure I can recall ever laughing so much during one play." --The Bradenton Times
"Director KIRstin Franklin pulled out as much as you can extract from the accomplished Ms.Weagant and kept a pace and clarity that was easy to follow, even though the storyline vacillated so many times throughout the play." --Broadway World
"A Lively Fun...Captivating production" --Herald Tribune
"Director Kirstin Franklin does a tiptop job" --Creative Loafing
"Franklin stands out the most for her star turn as repressed, obsessive Mette, a woman who has a lot going on under her cheerful redheaded exterior." --Chicago Theatre Beat
"Kirstin Franklin's emotive and cheeky Mette stands out" --Chicago Reader